Databases
Services
Submit
Restricted area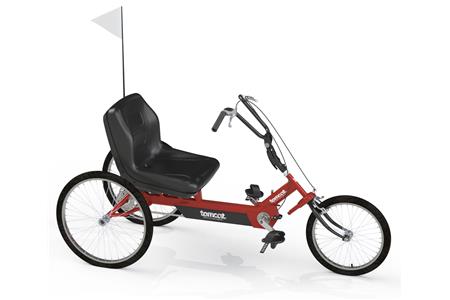 Foot-propelled tricycles and quadricycles (ISO 12.18.06)
Foot-propelled tricycles (SIVA 12.18.06.S01)
Record number: 23662
Last update: July 2022
Brand: TOMCAT
Model: DRAGON
Available sizes:
OVERALL DIMENSIONS
Height (cm): 105.
Length (cm): 195.
Weight (kg): 27.
Width (cm): 76.
SEAT DIMENSIONS / ANGLES
Seat Height (cm): 53.
Description:
Tricycle specifically designed for multiple use thanks to the adoption of an integrated transmission mechanism and a sliding seat rail allowing you to adjust your position precisely and easily. Stability is ensured by a self-centering steering system which also allows maneuverability.
Further info

Italian provinces with self-declared local suppliers: